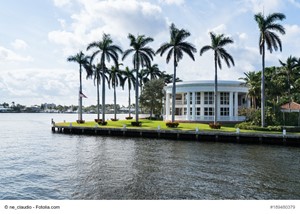 If you plan to pursue a luxury residence in Jacksonville, Tampa Bay or elsewhere in Florida, it generally is a good idea to learn about potential property buying challenges. That way, you can quickly identify potential homebuying challenges and address them before they escalate.
Ultimately, there are many challenges that homebuyers may encounter when they search for luxury residences in Florida, and these challenges include:
1. Lack of Quality Luxury Homes Available
Let's face it – luxury houses in Fort Lauderdale, Orlando and other Florida cities and towns are in high demand. If you fail to plan ahead for a Sunshine State luxury home search, you may miss out on the opportunity to acquire your ideal residence.
Typically, it helps to refine a Florida luxury home search. This will enable you to focus exclusively on luxury houses in your preferred Sunshine State cities and towns and speed up your home search.
Think about where you want to reside in Florida and plan accordingly. For example, if your goal is to own a luxury house close to Disney World, you should narrow your home search to properties in and around Orlando. Or, if you want to own a luxury house that offers convenient access to the top beaches in Miami, you should explore the luxury residences available in and around Miami.
2. Lack of Home Financing
Although you know you want to buy a Florida luxury house, you still have no idea how much you can afford to spend on a home. Lucky for you, lenders are available that can teach you about jumbo mortgages and help you get pre-approved for home financing.
A lender employs expert jumbo mortgage specialists who are ready to respond to your home financing concerns and questions. These professionals can describe how jumbo mortgages work and help you find a jumbo mortgage that matches your finances. Then, once you receive pre-approval for a jumbo mortgage, you can enter the Sunshine State luxury housing market with financing in hand. Perhaps most important, getting pre-approved for a jumbo mortgage may help you reduce the risk of spending beyond your means to purchase your dream Florida luxury home.
3. Inability to Define a "Competitive" Homebuying Proposal
After you find a Florida luxury home that you want to buy, you likely will try to submit a "competitive" offer to purchase this residence. Yet determining whether to submit a homebuying proposal at, above or below a seller's initial asking price sometimes can be difficult.
If you work with a real estate agent, you can get the help you need to put together a competitive homebuying proposal for any Florida luxury house, at any time. A real estate agent understands the ins and outs of buying a luxury residence in Lake Worth, St. Augustine or any other Florida city or town. As such, he or she will help you submit a competitive offer to purchase the Florida luxury home of your choice.
Take the guesswork out of buying a Florida luxury house – prepare for the property buying journey, and you can overcome any challenges that come your way.